ATI SIGNATURE SERIES
All ATI amplifiers are fully designed and assembled in the USA. ATI Signature Series are our very best amplifiers. Musical and powerful, ATI Signature Series is transparently revealing.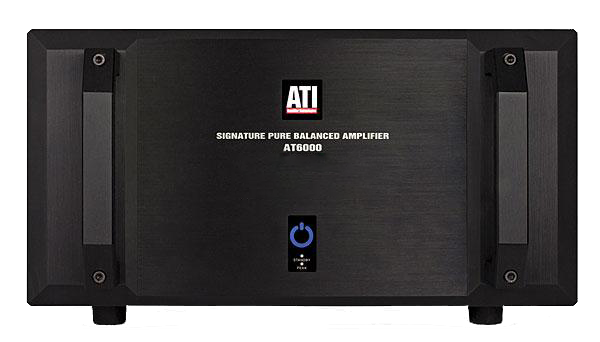 ATI SIGNATURE SERIES
Amplifier Technologies, Inc., the prolific manufacturer of many of the high end's best amplifiers today introduced a new series of amplifiers designed by their president and chief engineer, Morris Kessler. The AT6000 series amplifiers, available with 2 to 7 channels, are the company's first new amplifiers in over a decade. Furthermore, their "signature series" designation with a facsimile of Kessler's signature on the main panel acknowledges the special nature of these designs.
✅ Current Feedback Balanced Class AB topology
✅ Dual DC Servos
✅ Dual-Differential Gain Stage
300W per channel
16 output devices per channel
59,400uF power supply capacitance per channel
5RU 8.75" rack mount, 9.75" standard height
✅ Current Feedback Balanced Class AB topology
✅ Dual DC Servos
✅ Dual-Differential Gain Stage
200W per channel
12 output devices per channel
46,200uF power supply capacitance per channel
4RU 7.00" rack mount, 8.00" standard height