AT54X
NC

CLASS D AMPLIFIERS
AT54X

NC

CLASS D AMPLIFIER MODELS
Designed and built on the musical and highly efficient Hypex N-Core® amplifier technology, the AT54XNC Series amplifiers deliver a substantial 500 watts per channel. By bridging each pair of amplifier output modules, output power is increased by 2.5x for greater headroom, loudspeaker drive and sonic impact. Available in 4 models from 1 to 4 channels, the AT54XNC Series offers efficient amplifier performance and value. High current toroidal transformers, a standard for all ATI power amplifiers, provide clean power and performance stability.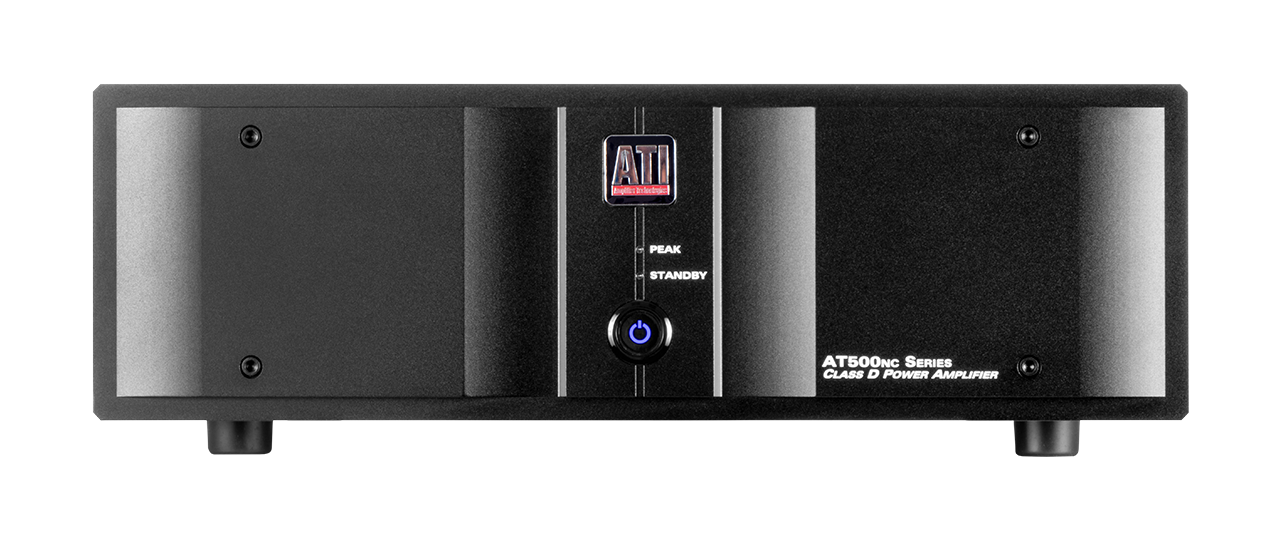 7-Year Warranty
Parts and labor against defects in parts or workmanship.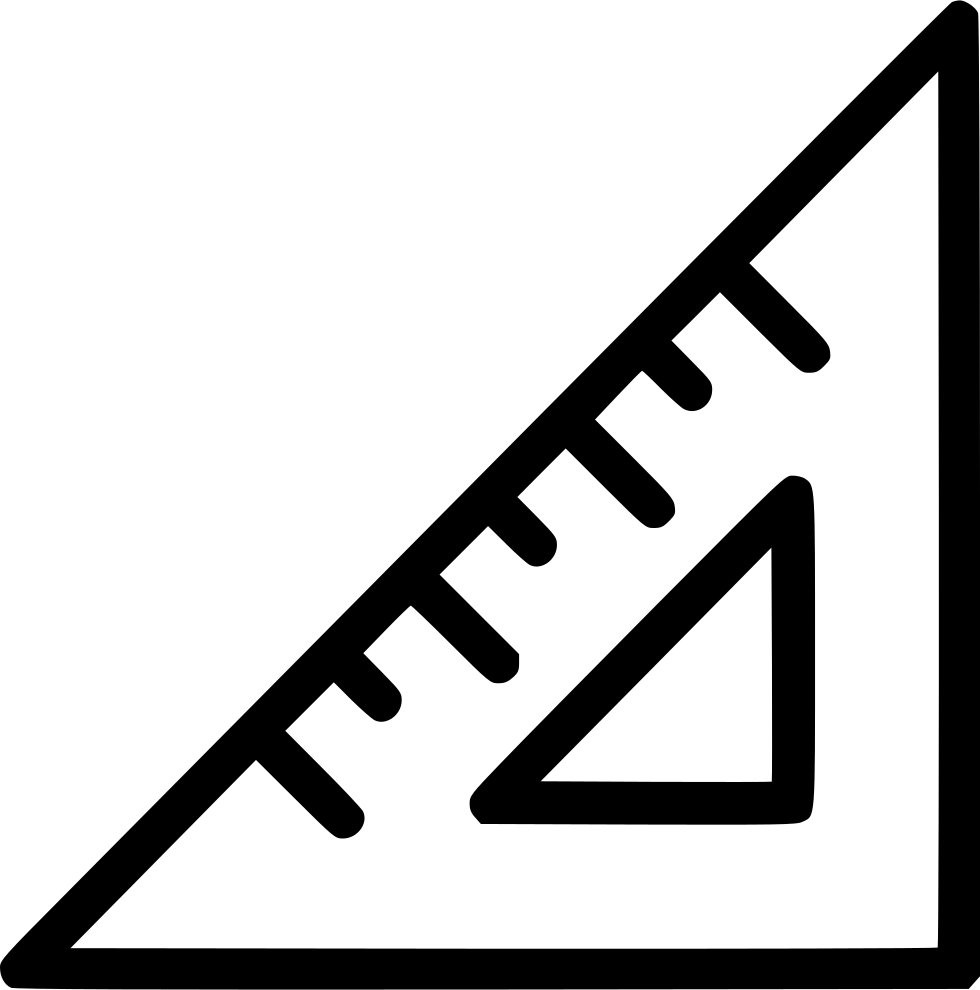 3RU 5.25" (133mm) Rack Mount
6.0" (153mm) Standard Height
Shipping Weight
32 to 79 lbs (model dependent)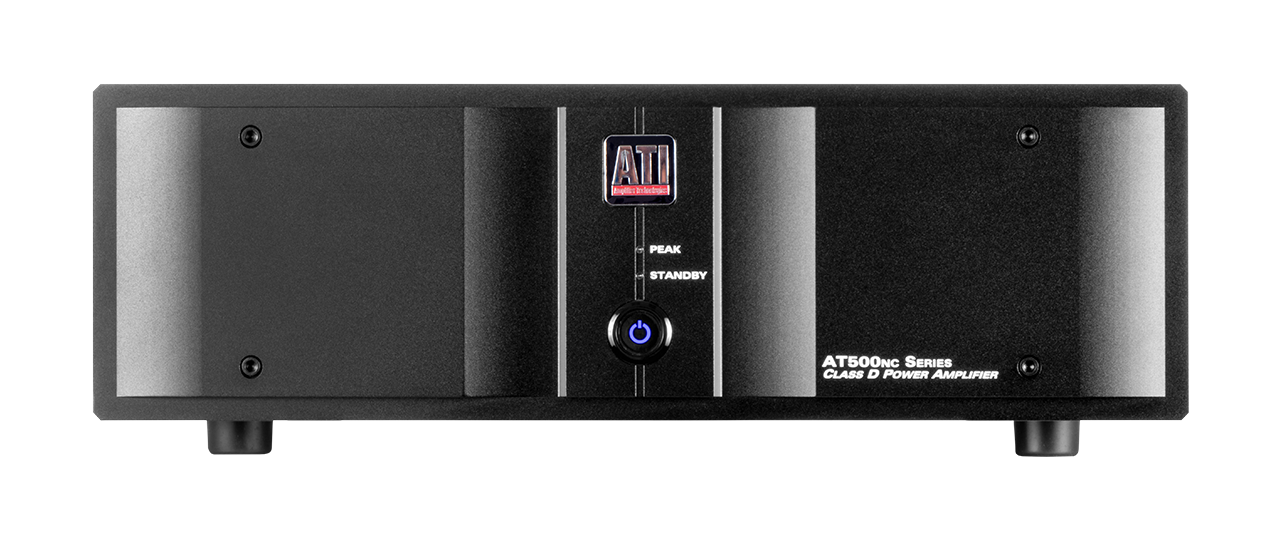 The AT54XNC Series amplifiers have been engineered for high power, compact and efficient amplifier choices for multi-channel listening systems. AT54XNC have been designed with balanced bridged output modules and paired with ATI-designed custom gain stages and a linear power supply. Each pair of balanced bridged Hypex N-Core® amplifier modules produce up to 500 watts with 4 ohm loudspeakers which are recognized by the amplifier as 2 ohm loads.
ATI's proprietary voltage-sensing power supply automatically selects the correct voltage, therefore allowing the AT54XNC Series to perform properly from 100VAC to 260VAC. The amplifiers are protected from overload, DC faults and thermal conditions.
There is also a 1/8" mono mini jack for +12V trigger, a gold-plated chassis ground lug, a fuse holder and an IEC 20 Amp inlet for the provided detachable power cord. The supplied power cord will have either: a NEMA 5-15 plug (Type B) for use in the USA, a BS 1363 (Type G) plug for use in the UK, or a Schuko (Type F) plug for use in the EU and the rest of the world.
Activated from 3.3VDC to 24 VDC via a heavy-duty relay
Optically – coupled with full automatic reset.
40% more efficient than EI type. Each transformer has two bi-filar windings to assure low noise and crosstalk.
Double-sided, FR-4 glass-epoxy, computer-grade boards are assembled in-house.
New micro-processor controlled turn-on board first ascertains input voltage and configures transformers for 120V or 230V operation then ultra soft turn-on timers reduce in-rush current to a minimum. Multiple units can be turned on without tripping circuit breakers eliminating the need for sequencing.
Hypex N-Core NC-500 Class D amplifier modules with ATI's custom input buffer insures edge-of-the-art operation.
20A IEC power inlet with detachable, 3-wire cord.
Parts and labor against defects in parts or workmanship.
FTC Full Bandwidth Power Output@ 8Ω (Watts RMS)
FTC Full Bandwidth Power Output@ 4Ω (Watts RMS)
Input Sensitivity for Full Rated FTC Output Power - 8Ω
Signal-to-Noise Ratio (Ref FTC Rated Power, A-Wtd)
Total Harmonic Distortion + Noise (20Hz - 20kHz)
Intermodulation Distortion
Recommended Load Impedance
Voltage Gain (RCA Inputs)
Voltage Gain (XLR Inputs)
Power Consumption (Standby)
Power Consumption (Idle/Sleep)
Chassis Dimensions (W x H x D) inches
Chassis Dimensions (W x H x D) millimeters
+5° to -15°, 20Hz - 20kHz @ 1W
Safe for all types of loads. Rated for 4Ω to 16Ω.
Universal Auto-Select AC Voltage Ranges: 90-132 VAC or 200-260VAC - 1x 20 Amp Circuit ≤1W (120 VAC)
AT541
NC
: 30W/20W
AT542
NC
: 40W/20W
AT543
NC
: 60W/30W
AT544
NC
: 80W/40W
AT541
NC
: 8.5" x 6.0" x 15.5"
AT542
NC
: 17.0" x 6.0" x 10.625"
AT543
NC
-AT544
NC
: 17.0" x 6.0" x 15.5"
AT541
NC
: 216 x 153 x 270
AT542
NC
: 432 x 153 x 270
AT543
NC
-AT544
NC
: 432 x 153 x 394
AT541
NC
: TBD
AT542
NC
: 36/16
AT543
NC
: 59/27
AT544
NC
: 65/30
AT541
NC
: 43/20
AT542
NC
: 49/22
AT543
NC
: 69/31
AT544
NC
: 79/36